Ball and chain es el tema número 6 del disco Social Distortion, editado en el año 1990.
Escuchá Ball and chain
Clip de audio: Es necesario tener Adobe Flash Player (versión 9 o superior) para reproducir este clip de audio. Descargue la versión más reciente aquí. También necesita tener activado Javascript en su navegador.
Comentario de J.G.
Ando con poco tiempo para escribir y la inspiración escasea. Me da bronca no poder mantener una frecuencia en las entradas del blog, pero creo que se van a tener que ir acostumbrando a esta nueva modalidad. Confío igual en su fidelidad y que no me van a dejar solo en esta peripecia.
El otro día me levanté 6:30, cargué la Fiorino y salí a hacer un reparto. El disco había quedado en el tema 6, así que apenas encendí la radio empezó a sonar esta canción. La emoción fue suprema. ¿Cómo explicarlo? Los ojos todavía pegoteados por las pocas horas de sueño, el cuerpo un tanto cansado, los primeros fríos matinales de otoño que son durísimos y un cielo celeste a pocos minutos de haber amanecido plenamente eran un contexto ideal para que a eso de las 8 de la mañana sonara al palo esta impecable y estremecedora canción.
Sé que mis palabras son insuficientes para hacerme comprender. Me gustaría ser un poeta erudito de las letras para explicarles mejor lo que sentí. Cuando digo que "estamos hechos de canciones" no lo tomen como algo a la pasada. Algo tan pequeño como los tres acordes que tiene Ball and chain son capaces de lograr las emociones más intensas en el cuerpo de un ser humano. Quizá sea un loco, quizá esté perdiendo el tiempo, quizás debiera madurar un poco, no lo sé, pero estas cosas me resultan demasiado especiales como para dejarlas pasar.
Gracias a todos por el aguante…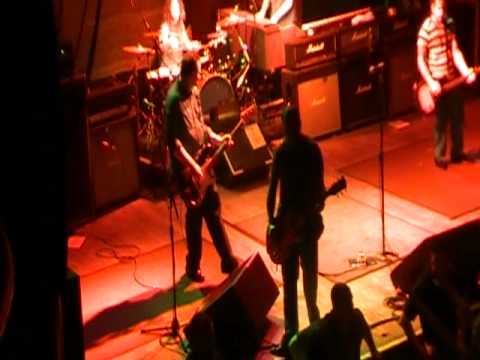 Letra del tema
Well it's been ten years, and a thousand tears
And look at the mess I'm in-
A broken nose and a broken heart,
An empty bottle of gin
Well I sit and I pray
In my broken down Chevrolet-
While I'm singin' to myself
There's got to be another way
Take away, take away
Take away this ball and chain
I'm lonely and I'm tired
And I can't take any more pain
Take away, take away
Never to return again
Take away, take away
Take away this ball and chain
Well I've searched and I've searched
To find the perfect life-
A brand new car and a brand new suit
I even got me a little wife-
But wherever I have gone
I was sure to find myself there-
You can run all your life
But not go anywhere
Well I'll pass the bar on the way
To my dingy hotel room-
I spent all my money
Been drinkin' since a half past noon-
I'll wake there in the mornin'
Or maybe in the county jail-
Times are hard getting harder
I'm born to lose and destined to fail-
Links para consultar