Detroit Rock City es la canción número 4 del disco The best of The Mighty Mighty Bosstones The Millenium Collection.
Escuchá Detroit Rock City

Clip de audio: Es necesario tener Adobe Flash Player (versión 9 o superior) para reproducir este clip de audio. Descargue la versión más reciente aquí. También necesita tener activado Javascript en su navegador.
Comentario de J.G.
"Escucho mi canción y me levanta. Viene fuerte, me dice lo que tengo que hacer. Levantate!"
Estoy en tiempo de balances y la cabeza me explota. Se está cumpliendo un año desde que renuncié a mi laburo y es el tiempo que me había propuesto como límite para desarrollar un emprendimiento sustentable. Y la verdad es que eso todavía no ocurrió. Hay proyectos en pie, pero los tiempos se dilataron mucho más de lo que había planificado, los imprevistos abundan y la realidad es que a un año de mi "salto al vacío" estoy lejos de la situación que desearía. Y para colmo en estos días mis dos socios decidieron abrirse y me quedé más solo que Fidel Castro en Disneylandia. Fueron días de stress, de dar vueltas en la cama varias horas antes de poder dormirme y hasta de empezar a ver con cariño mi currículum nuevamente. Por suerte algunas changas vendiendo productos en Mercado Libre hacen que me entre algo de guita porque si no la situación sería mucho peor. Pero la cosa es que tenía que tomar la decisión de seguir avanzando o de tirar la toalla al menos por un tiempo. Y no fue para nada fácil pero decidí aguantar un poco más. ¿Qué hubiera sido de todo este año que pasó si decidía salir a buscar trabajo? Las cosas están jodidas, pero de ninguna manera me arrepiento de lo hecho y si pudiera volver el tiempo un año para atrás mi decisión sería exactamente la misma. Porque como siempre digo, sería mucho más triste estar en el presente preguntándome qué hubiera pasado si…
Y cuando me crucé con esta canción de los Mighty Mighty Bosstones debo decir que me energizó y me dio fuerzas para aguantar. Y como dice la frase con la que arranca el post, las canciones tienen ese poder inimaginable para motivar, para hacernos fuertes en los momentos que nos sentimos débiles, para levantarnos en los momentos que tropezamos, para acompañarnos en los momentos que nos sentimos solos y para cachetearnos en los momentos que nos desvanecemos. Seguramente esté plagado de gente que las subestime y que piense que estoy loco, pero vos que leés este blog sabés de lo que estoy hablando y seguramente seas de los míos.
Detroit Rock City es un cover de la banda Kiss. Si quieren escuchar la versión original pueden ir más a bajo a los "links para consultar". A su vez, es una película norteamericana estrenada en 1999 que trata sobre 4 adolescentes en una banda tributo a Kiss que quieren ver a sus ídolos en Detroit, en 1978. A continuación también les dejo el video de los Mighty Mighty Bosstones con algunas imágenes de la película.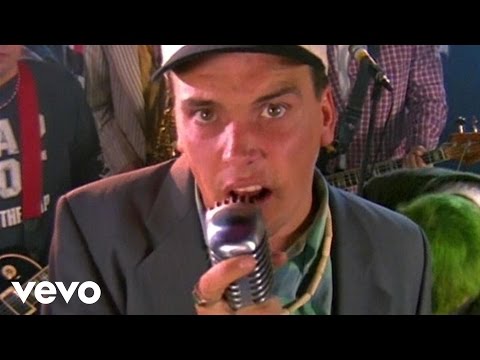 Letra de Detroit Rock City
I feel uptight on a saturday night
Nine o' clock, the radio's the only light
I hear my song and it pulls me through
Comes on strong, tells me what I've got to do
I got to..
Get up
Everybody's gonna move their feet
Get down
Everybody's gonna leave their seat
You gotta lose your mind in detroit rock city
Getting late I just can't wait
Ten o'clock and I know I gotta hit the road
First I drink, then I smoke
Start the car, and I try to make the midnight show
Movin' fast, doin' 95
Hit top speed but I'm still movin' much too slow
It feel so good, I'm so alive
Hear my song playin' on the radio
Well it goes
Twelve o'clock, I gotta rock
There's a truck ahead, lights starin' at my eyes
Oh my god, no time to turn
I gotta laugh 'cause I notice that I'm gonna die
Why!?
Links para consultar
Foto: Karpov the wrecked train