Nowhere man es la canción número 13 del disco Don't Blame Me editado en el año 1999.
Escuchá la canción

Clip de audio: Es necesario tener Adobe Flash Player (versión 9 o superior) para reproducir este clip de audio. Descargue la versión más reciente aquí. También necesita tener activado Javascript en su navegador.
Comentario de J.G.
Estoy de vuelta en Buenos Aires luego de una semanita de vacaciones. No fue mucho tiempo pero alcanzó para inyectarme bastante energía para todo lo que se viene. Me resultó raro no sentarme en la computadora a escribir, pero me vino bien el respiro como para tomar un poco de distancia de tanta escritura. En una semana recorrí 4200 km con el auto, principalmente por las provincias de San Juan, La Rioja y Catamarca, y les puedo asegurar que la experiencia fue grandiosa.
No existe una traducción literal para la frase Nowhere man, el título de la canción de hoy, interpretada por Marky Ramone and the Intruders y originariamente de Los Beatles, pero lo más acertado que se me ocurre es "Hombre de ninguna parte". Y así me siento cuando viajo por mi país. Tiene una geografía tan extensa, unos climas tan variados, una cultura tan heterogénea y realidades tan diferentes que no me queda otra que preguntarme cual es el verdadero país al que pertenezco.
Cuando transito kilómetros y kilómetros despoblados me agarro la cabeza y pienso por qué está tan desaprovechado nuestro suelo. Somos 40 millones de personas (de los cuales 12 están en Buenos Aires y Gran Buenos Aires) en una superficie gigante. Tenemos un potencial enorme pero lejos estamos de hacerlo realidad de alguna manera.
"No tiene un punto de vista, no sabe a dónde está yendo"
Y como suele pasar me fui por las ramas porque la canción no habla nada de lo que escribí anteriormente. Habla de una persona intrascendente, sin personalidad y sin convicciones. Una persona que vive sólo porque nació, entonces va por la vida sólo "viviendo". Yo soy de los que creen que durante nuestra vida tenemos que dejar algo. Que cuando llegue el momento de despedirnos hayamos contribuido en algo y que no de lo mismo que hayamos vivido o que nunca lo hayamos hecho.
El tema de Marky es muy bueno y lo pueden escuchar como siempre en el reproductor al inicio del post. Pero también les dejo aquí abajo el video de Los Beatles que para mí son una de las bandas que más influenciaron a los pioneros del punk.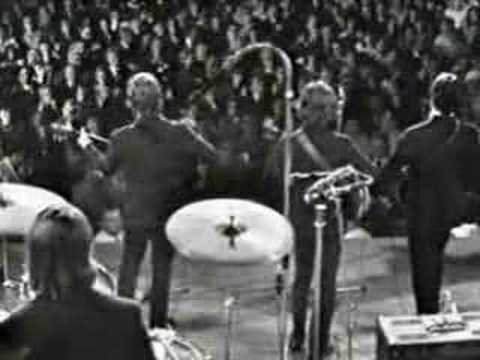 Letra de Nowhere man
He's a real nowhere man
Sitting in his nowhere land
Making all his nowhere plans for nobody
Doesn't have a point of view
Knows not where he's going to
Isn't he a bit like you and me
Nowhere man please listen
You don't know what you're missing
Nowhere man the world is at your command
He's as blind as he can be
Just sees what he wants to see
Nowhere man can you see me at all
Nowhere man don't worry
Take your time don't hurry
Leave it all till somebody else lends you a hand
He's a real nowhere man
Sitting in his nowhere land
Making all his nowhere plans for nobody
Making all his nowhere plans for nobody
Making all his nowhere plans for nobody
Links para consultar
Foto: moominsean